Artificial intelligence to support tender processes
The Spesial Interest Group for artificial intelligence (AI) invites you to a breakfast meeting on 29 November.
Espen Remman (Partner and Advisor, Chronos) will present how to extract key information form Request for Proposals using natural languange processing and artificial intelligence.
The presentation will be held in Norwegian.
Extraction of requirements and other key information from requests using language technology and artificial intelligence — Espen Remman
How to effectively get an overview of hundreds of documents and thousands of pages? In a research project, we are developing a solution to, in the first instance, support businesses in Go/No-go decisions, then to support printers in the offer printer process.
Modern language technology and artificial intelligence are the tools. Xait, is a supplier of software for document processing and the initiator of the research project. Aker Solutions is a reference customer, and Chronos is a supplier of language technology and artificial intelligence
Brian Elvesæter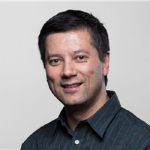 Scientist, SINTEF Digital
Espen Remman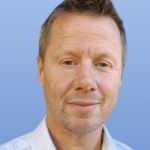 Partner, Chronos AS